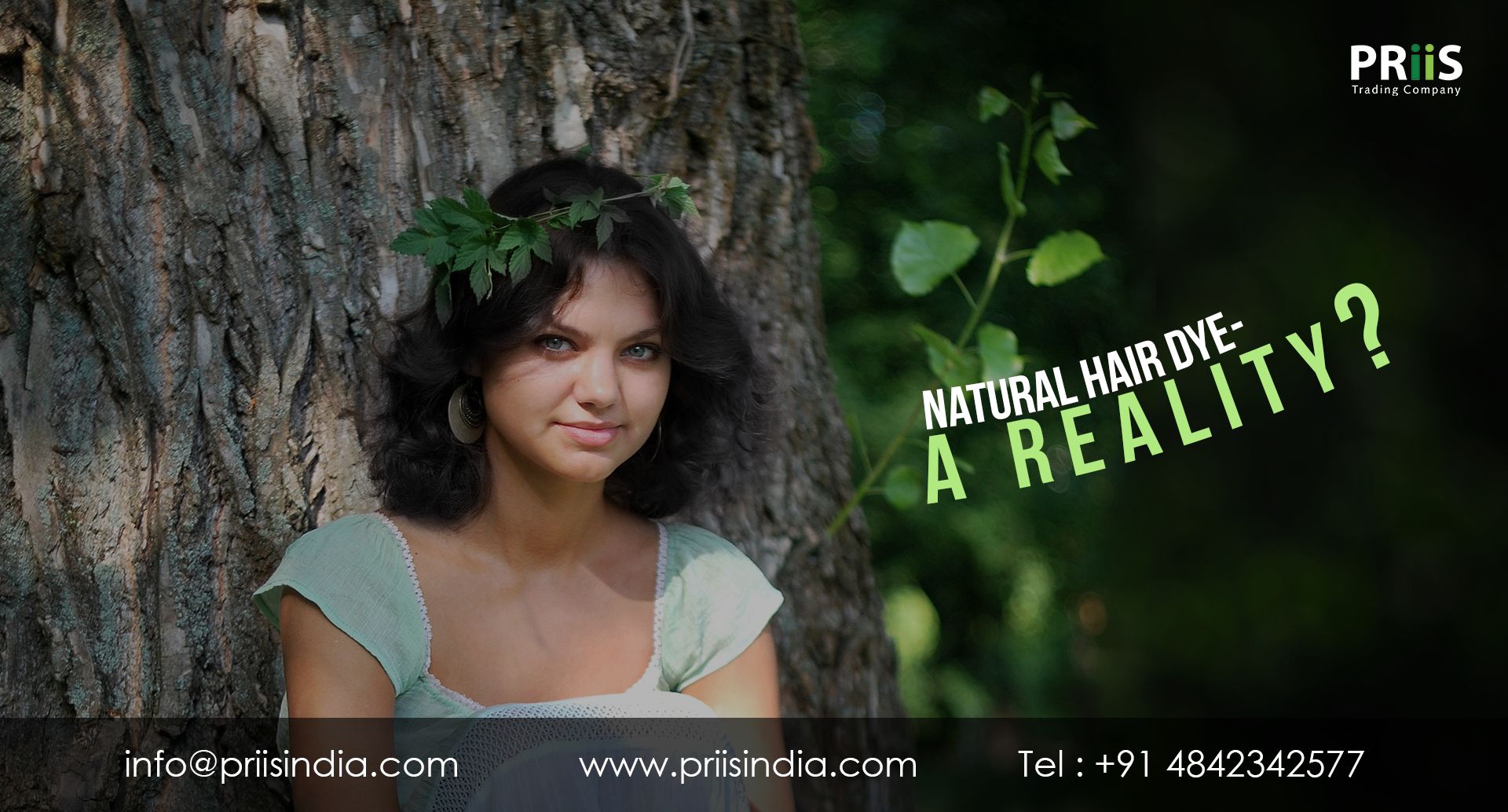 Organic foods! Natural sweeteners! Organic creams! Natural flavor!
How obsessed are we with the terms organic and natural? But no one can blame us for the same! Carcinogenic harmful chemicals have become omnipresent leading to various health hazards that has struck a paranoid in customer's mind. But have you ever thought of going organic when it comes to covering your grey hairs? Trust us! We have the best solution which shall adhere to your need to go organic!
Hair dye or Hair die?
Before you stir those harmful chemicals for applying onto your hair, do some research! Phenylenediamine which is present in most of the hair dyes are actually dangerous to humans and to nature! It is a respiratory irritant which can harm the skin as well.
There are a few more hazardous chemicals like lead and arsenic which impairs the hormone functions to add on to the deadlier effect of being carcinogenic. Don't end up killing your beautiful hair with an intention to make them beautiful. It is not just food or face creams you must tag the term organic or natural with. Hair dye can also be natural as well!
The effectiveness of a natural hair dye:
Natural hair dye or herbal hair colour, there are many in the market. If you are wondering if only the chemical can do the magic to your hair since one must compromise a lot when you use a natural hair dye, you are wrong! Ammonia free hair colour can still be very effective unlike your prejudices about the same.
BSY Noni black hair magic :
If you love your hair and want to cover your greys, you must try this product. Beautifully black hairs, naturally, in just ten minutes isn't just a proclamation but something proven and shared by the customers. BSY Noni black hair magic is a natural hair dye available in India and many other countries which are extremely easy to use and it might make you happier to know that you needn't bother about the stained towels, walls or combs which are the usual victims when you dye your hair using chemicals.
Wondering what it would do to your hairs?
It helps in reducing hair fall! So on the whole, you get a chance to use an organic natural hair dye like BSY Noni hair dye which has got additional benefits all focused to the good of your hair.
Natural hair dye- result?
Yes! It is a reality! And unless you bid goodbye to those thousands of deadly chemicals, you are again motivating the production of products with superficial benefits which shall be overpowered by deadly side effects. Choose wisely next time when you plan to dye your hair! Also remember, you don't need chemicals to make you beautiful. You are already beautiful! But when you go natural, it just enhances and sustains your beauty!
---